Contact us!
Łukasz Świątkowski
+48 505 024 858
lukasz@swiatkowscy.com.pl

Szkółka Drzew i Krzewów
Świątkowscy
Księża Kępka 4
87 – 850 Choceń

Contact us »
How to get there »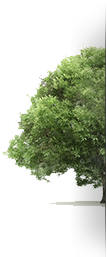 Trees and shrubs for you!
'Świątkowscy Nursery of Trees and Shrubs' is a family business with long – term experience in forest trade. We specialize in producing trees' and shrubs' seedlings destined for EU forestation, reclamation of post industrial grounds as well as tree planting. Moreover, we produce a wide range of plants used for spruces' and firs' plantations. We also offer vaccination pads for plants, decorative ground cover plants, potted plants and avenue trees.